Schedule Service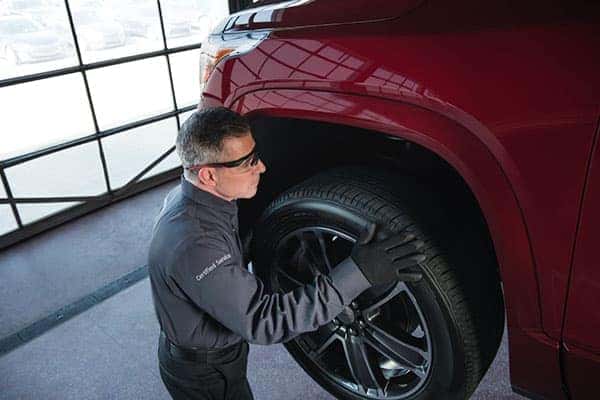 Are you looking for auto service? Car repair and maintenance near Minneapolis is simple if you drive a Chevy. All you have to do is come on over to Roseville and check out the service team at Rosedale Chevrolet. We've got factory-trained technicians who are ready to help you get through the car service process without a scratch as well as some other perks. Want to learn more? Rosedale Chevrolet has a great guide to car repair and maintenance ready for you! And if you're ready to start now, you can schedule service from home.
Picking the Right Auto Service Team
If you're looking to get your car fixed near St. Paul, you've got two major options for car repair and maintenance. There's the local mechanic that you can find all around town, then there's the dealership at Rosedale Chevrolet. One thing that elevates the dealership above the average mechanic is the factory training that Rosedale Chevrolet service technicians undergo. This means that the team handling your auto service knows their stuff when it comes to your model in particular.
What About OEM Parts?
If you're looking for parts for your vehicle, on the other hand, you'll want to get genuine OEM parts. What does OEM mean? It stands for Original Equipment Manufacturer, and all that means is that the parts for your Chevy were made by Chevy. Picking OEM parts means you can get superior fit and build quality while avoiding the pitfalls of cheaper aftermarket parts.
Find Our Dealership in Roseville
If you're ready to start the process of getting car service, come on over to Roseville, and have a chat with our team. We've got pretty much everything you could want: a quality team full of experts ready to help, parts that were made specifically for your vehicle, and specials sure to save you a buck on routine maintenance. Want to get in touch with our team? Contact us today to get started.