Hard Work Promotions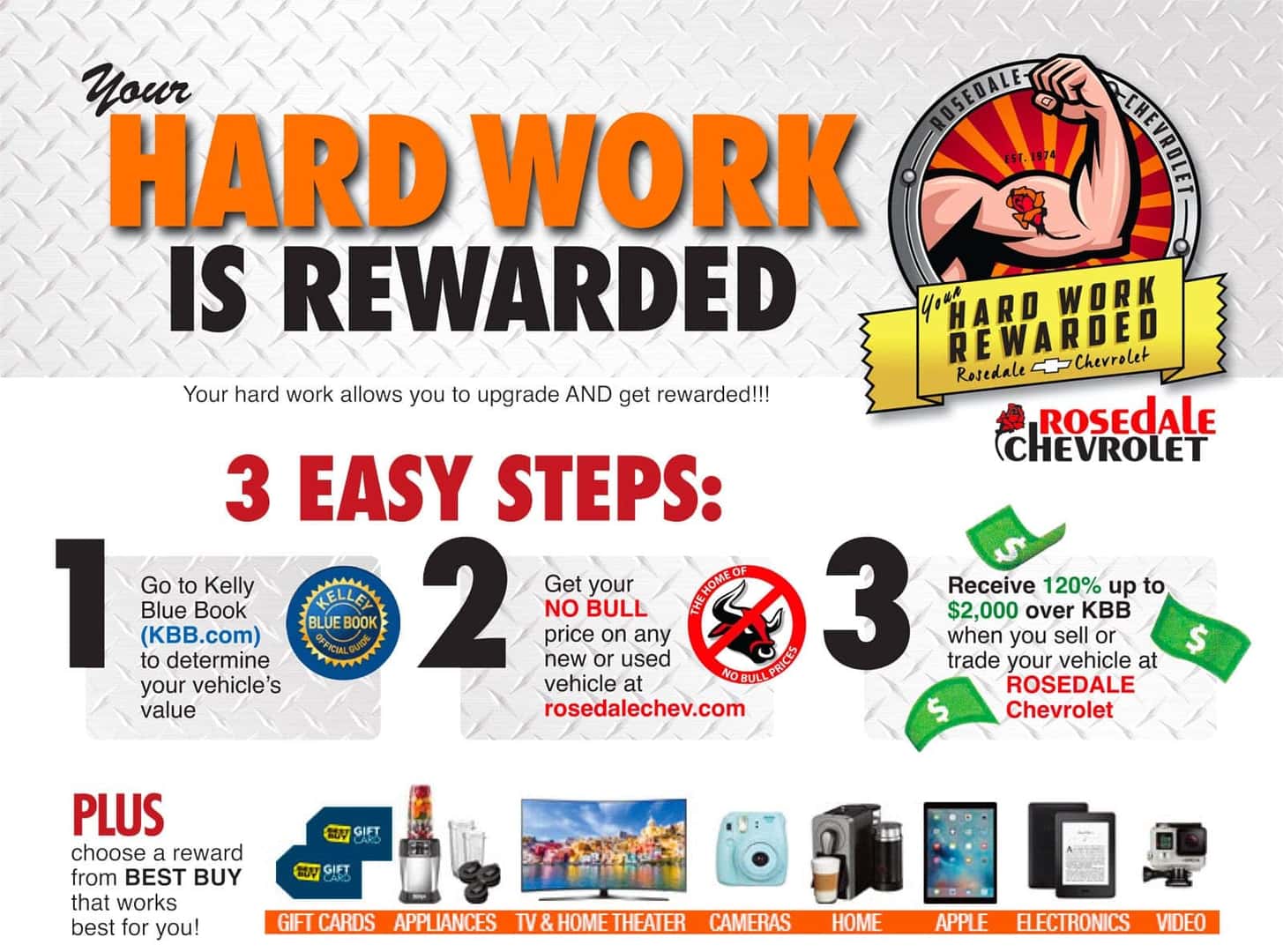 you work hard… for your family, your company and your community. It's hard work that allows you to purchase the best vehicle for you and your family. In recognition of your HARD WORK, Now thru Labor Day, Trade or sell your vehicle and receive 120% up to $2,000 over Kelly Blue Book fair trade-in value! PLUS receive a certificate for up to $500 to select the reward that BEST works for you from Best Buy.
The cards will be offered as an incentive ( reward ) for customers who sell or trade their existing vehicles at Rosedale Chevrolet. The cards will be offered in $100, $200, $300, $400, and max $500 increments. The amount of the gift card is determined by the Year and Miles of the vehicle (s) being traded or sold to Rosedale Chevrolet………..Its Easy!!

---